Lentils lent flat, smooth surface, red, yellow, black, green, gray brown and other colors. Originated in the southwestern part of Asia and the Mediterranean region, before 2000 there are cultivation, divided into large and small particles of two subspecies. Southern Europe, northern Africa and North and South America are mainly cultivated subspecies, mainly in southern Asia and eastern Europe.
The lentil (Lens culinaris) is an edible pulse. It is a bushy annual plant of the legume family, known for its lens-shaped seeds. It is about 40 cm (16 in) tall, and the seeds grow in pods, usually with two seeds in each.
Win Tone Machinery has been specializing in Complete Sets of Processing Machine for Peeling Lentils project design, manufacture and research for about 20 years. We have our own professional technicians team and installation team.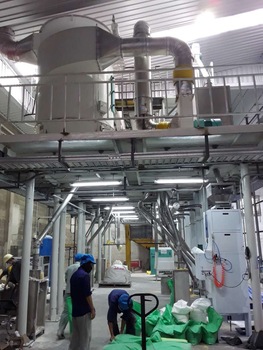 Our complete sets of processing machine for peeling lentils mainly consists of cleaning, peeling, fine selection and packaging. It adopts storey building structure and has the features of advanced technology, strong specificity, reasonable layout, low energy consumption, high yield, low breakage rate, automatic and continuous production.
We can help you realize the one-stop purchasing service from design, manufacture to installation. Our complete sets of processing machine for peeling lentils has been exported to Ethiopia, Kenya, Indonesia, North Korea, Iran, Canada and so on. It is becoming more and more popular in the world market for its high quality, stable performance, advanced technology, considerate service and low investment.